Environmental Mapping and Analysis Program (EnMAP)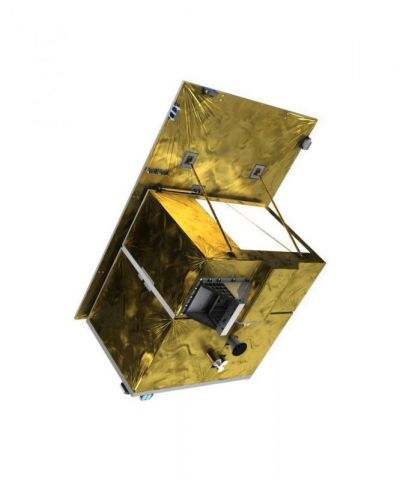 Among the key challenges humanity is facing today are the impacts of climate change and an efficient and sustainable use of the available resources. The Environmental Mapping and Analysis Program (EnMAP) has been conceived by Germany's DLR space administration in order to gather data on our evolving use of Earth.
On the side of data generation, the goal of the program is to collect hyperspectral images of the Earth's surface, essentially taking pictures in over 200 'colors' ranging from the visible to the infrared spectrum, while still ensuring a relatively high ground resolution of 30 m. These images then allow the program's scientists to compare them with spectral characteristics of different molecules, extracting information on the chemical composition of the surveyed cities, farmlands, oceans and other areas.
Through the following data processing, the groundbreaking imagery of the EnMAP spacecraft will be applied to investigate a variety of urgent issues, including:
Climate change impacts and measures
Water availability and quality
Changes in land use and land cover
Availability and use of natural resources
Biodiversity and ecological stability
Natural disasters and risk assessments.
Partners
Based on OHB System AG's extensive expertise in the development of optical instruments, the company has been contracted by the German Space Agency DLR to develop the program's entire space segment. This includes both the novel and extremely challenging hyperspectral imager as well as the satellite platform, which is derived from OHB System's highly successful SAR Lupe mission.
Picture: STDM of the instrument optical unit in a clean room at OHB System's Munich site
Download Brochure